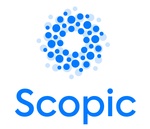 Empresa
Scopic
Descripción de la Empresa
Scopic is the world's largest virtual company. Founded in 2006, we have grown consistently by delivering innovative, cutting-edge software products for our clients and creating an empowering environment for our employees. We build advanced software for clients and users around the globe. With 10+ years in the industry and 1000+ projects under our belt, we've developed software for Manufacturing, Media and Entertainment, Fintech, Healthcare, Food and Fitness, and Gaming. Check out our development work on our portfolio: scopicsoftware.com/portfolio/.
Provincia
Panamá
Localidad
Panama
Tipo de Contratación
Tiempo Completo
Descripción de la Plaza
Are you on the hunt for exciting new challenges that boost your professional growth? If you're a Full-stack Developer by nature and a Python Developer by trade and experienced with Python, PHP, and MySQL in particular, we'd love to hear from you! Read on to see if you'd be a good fit for the Scopic team of 250+ professionals from over 40 countries.
At Scopic, the virtual world is our home so this is a full-time remote position. Only apply if you're prepared for the zero-hour commute and the thought of collaborating with colleagues from around the globe excites you!

The skills and traits we're looking for:
3+ years of hands-on experience with Python
2+ years of hands-on experience with PHP
Experience with SQL and NoSQL datastores such as PostgreSQL, MySQL, and/or Elasticsearch
Experience with C++ is a plus
Hand-on experience with cloud providers such as AWS
Understanding fundamental design principles behind a scalable application
Experience with media tools and utilities such as ffmepg, ffprobe
Experience with DCP (Digital Cinema Package) and IMF (Interoperable Master Format)

What your day-to-day will look like:
Design, develop, and architect services for the project
Contribute to cutting-edge R&D initiatives including service integration with emerging frameworks and platforms
Assist with technical resolution of issues on mission critical production systems (you build it, you own it, you run it)

The secret ingredients that make us special:
Your growth is our growth. We invest in your future with paid training and other professional opportunities.
We're industry innovators at the forefront of change. Equipped with the latest technologies and a team of knowledgeable colleagues by your side, you'll embrace new and interesting challenges.
Your location. Your schedule — Pick your time-zone, choose your preferred hours, and work from the place where you feel most at home.
Flexibility and freedom are in our DNA! As long as you have a stable internet connection and the drive to thrive, you can travel and work from anywhere you like.
A workload you can rely on. We'll set you enough tasks to keep that mind busy! At Scopic, we'll ensure you always have a consistent flow of engaging, challenging work to do.
Recognition and reward. We acknowledge diligence and hard work through annual pay increases for good performance.

Down to business!
Salary Range: Your starting salary is negotiable depending on your skills and experience.
Both hourly and salary positions are available.
Employees are paid monthly via wire transfer.

Our values:
Scopic is an equal opportunity employer. We value diversity and do not discriminate on the basis of race, religion, color, marital status, national origin, gender, veteran status, sexual orientation, age, or disability status.
Have the skills, the drive, and the passion to join the Scopic family?
Apply today to join our growing team of remote professionals from around the world.

Please send your CV in English only.

Please apply online: scopicsoftware.hire.trakstar.com/jobs/fk0sksj?source=Unmejorempleo%20PA

Learn more about career opportunities at Scopic: scopicsoftware.com/careers.

Mínimo Nivel de Inglés Requerido
Intermedio
Esta Oferta de Empleo ha expirado
Encuentre otras Ofertas de Trabajo similares en nuestro Buscador de Empleos
EMPLEOS RELACIONADOS
Ubicación: 24 De Diciembre, Distrito De Panamá, Provincia Panamá. | Provincia: Panamá
Descripción del Empleo: Realizar la gestión de citas de taller y todos los productos del grupo, brindando soporte a procesos operativos de llamadas entrantes o...
Publicación: 02/12/2023 - Salario: ----------
Ubicación: Tocumen | Provincia: Panamá
Perfil de Asesor de Ventas área Construcción y Proyecto Descripción: Asesor de ventas para proyectos de construcción ( productos y equipos para sistemas de detección...
Publicación: 30/10/2023 - Salario: ----------
Ubicación: Bella Vista | Provincia: Panamá
Descripción del Empleo Realizar la mensajería de la empresa tanto de documentación como de entrega de pedidos u ordenes de compra y encargado de despachar...
Publicación: 13/11/2023 - Salario: ----------